What is a Sprint Burndown Chart?
The Sprint Burndown or the Iteration Burndown chart is a powerful tool to communicate daily progress to the stakeholders. It tracks the completion of work for a given sprint or an iteration. The horizontal axis represents the days within a Sprint. The vertical axis represents the hours remaining to complete the committed work. As Mike Cohn rightly stated, the purpose of a sprint burndown chart is to show the total amount of work remaining.
The below table shows the number of hours remaining at the end of each day within a Sprint to create a sample Sprint burndown chart. The ideal remaining hours are calculated by assuming a uniform rate of task completion each day.
The Scrum Master creates a Sprint Burndown chart using such data. The below diagram depicts a sample Sprint Burndown chart with 'Date' represented on the horizontal axis and 'Remaining Effort (Hours)' represented on the vertical axis.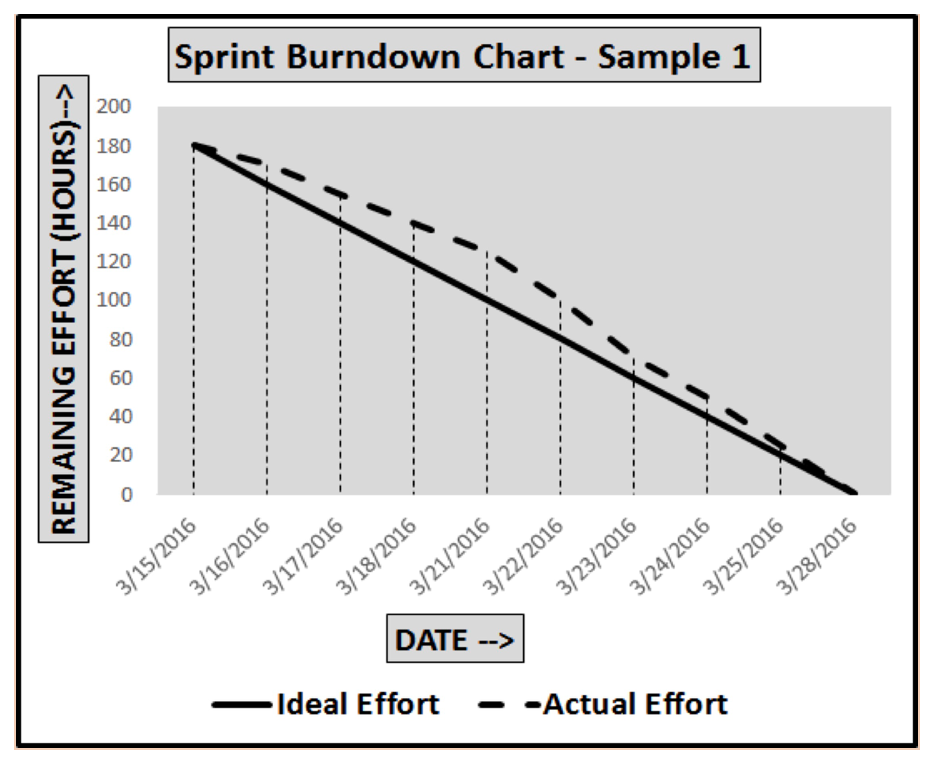 Learn all about Agile Scrum with my book, The Basics Of SCRUM.
Please follow and like us: